The UPS Store Gives Back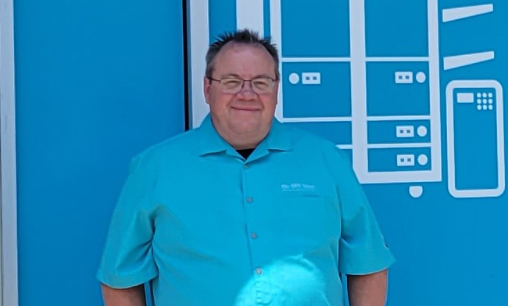 Philanthropy and Business Work Together at The UPS Store
The UPS Store not only allows franchise owners to grow financially, but also find value in giving back to their community through philanthropic efforts.
Read More
The UPS Store believes it is our duty to serve our communities with more than logistics and packing supplies. It is our mission to establish ourselves as a leader in our communities through the daily practice of our core principles:
Reliability
Commitment
Innovation
Community stewardship
Environmental sustainability
Community Commitment
The UPS Store is dedicated to giving back to others. We believe in helping improve the quality of life for those less fortunate, which is why we partner with an organization that is as committed to contributing to their communities as we are.
Toys for Tots Literacy Program
We're a proud founding sponsor of the Toys for Tots Literacy Program, an initiative of the Marine Toys for Tots Foundation that's dedicated to supporting childhood literacy across the U.S.
Since 2008, the Toys for Tots Literacy Program has made it their mission to provide economically disadvantaged children the necessary resources to strengthen their ability to read and communicate. By providing access to books and other academic materials, the children we assist throughout our local communities are better able to compete academically. To date, the network has raised over $7.3 million and distributed over 44 million books. Every donation to the Toys for Tots Literacy Program helps to place a book into the hands of a financially disadvantaged child, giving them the confidence to succeed and hope for a better future.
Toys for Tots works with various local agencies to identify local children and organizations that will benefit from books purchased through the program, which means all local proceeds stay local. One hundred percent of all donations collected go directly to support childhood literacy programs.
Additionally, The UPS Store showcases our exclusive sponsorship of the Toys for Tots Literacy Program to a national audience during the Tournament of Roses Parade® which occurs in Pasadena, Calif. every New Year's Day.
Most recently, The UPS Store delighted spectators around the world with our float, "Rise, Shine & Read!" The inspiring float won the parade's prestigious top prize, the Sweepstakes Award! The 55-feet long, 18-feet wide and 35-feet tall The UPS Store, Inc.'s float glided down Pasadena's iconic Colorado Boulevard to celebrate the positive impact literacy can have on a child's ability to succeed, and showcased the support of the Toys for Tots Literacy Program. Reading starts at home, so to depict this, the float's animated design featured a colorful, spectacled rooster sporting a plaid waistcoat and bow tie, standing atop a stack of books, and reading to his family of chicks. The float inspired children to rise up and let themselves shine bright through the power of literacy. Through reading, children can "Dream. Believe. Achieve." – reflecting the overall theme of the 133rd Rose Parade.