Franchise Awards
and Accolades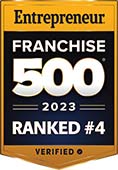 Year after year,
The UPS Store receives top rankings as an industry leader
Those who dream of owning their own small business choose The UPS Store for its 40 years of franchise experience. For decades, we've been consistently recognized for our world-class training, trusted support and national reputation.
We're proud to receive top rankings from Entrepreneur, Franchise Times and others. These awards reflect values that are important to us—like financial stability, brand growth and creating opportunities for those in our communities.
When did The UPS Store first rank in Entrepreneur Magazine?
Check out how we have ranked over the years!
Featured Awards
Franchisees choose The UPS Store for its exceptional customer experience, dedication to service and focus on supporting small business in our communities.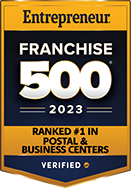 2023 Entrepreneur Magazine Franchise 500
#1 Postal & Business Centers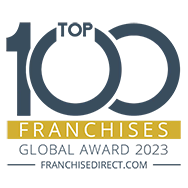 2023 Franchise Direct Top 100 Franchises
Ranked #2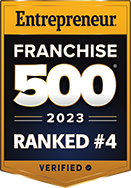 2023 Entrepreneur Magazine Franchise 500
Ranked #4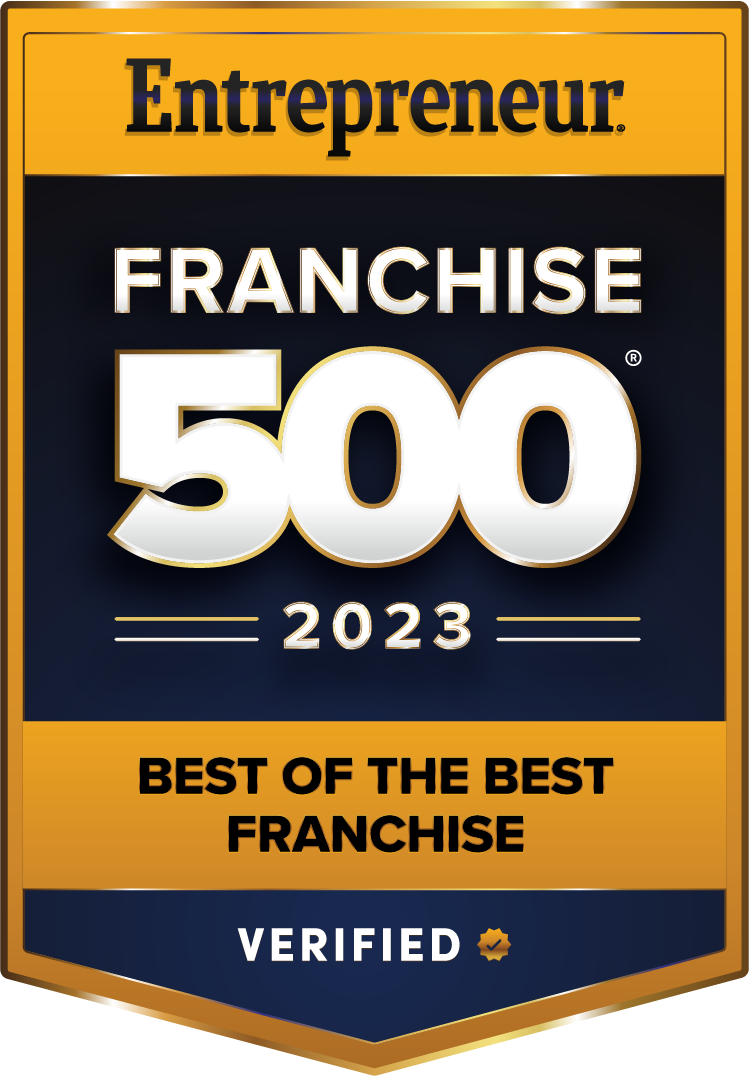 2023 Entrepreneur Magazine Franchise 500
Best of the Best Franchise
2022 Entrepreneur Magazine Franchise 500
Top Franchise for Veterans
Browse Awards by Year
2023 Entrepreneur Franchise 500 Postal and Business Centers
Ranked #1
2023 Franchise Direct Top 100 Franchises
Ranked #2
2023 Entrepreneur Franchise 500
Ranked #4
2023 Top Brands for Multi-Unit Owners Ranking
Ranked #7
2023 Entrepreneur Franchise 500 Best of the Best
Best of the Best Franchise
2022 Entrepreneur Franchise 500 Postal and Business Centers
Ranked #1
2022 Entrepreneur Franchise 500
Ranked #2
2022 Entrepreneur Franchise 500 Best of the Best
Best of the Best Franchise
Entrepreneur 2022 Top Franchise for Veterans
Ranked #7
2022 Franchise Direct Top 100
Ranked #17
Entrepreneur's 2022 Fastest-Growing Franchises Ranking for U.S. & Canada
Ranked #25
2021 Entrepreneur Fastest Growing Franchise
Ranked #1
2021 Entrepreneur Franchise 500 Postal and Business Services
Ranked #1
2021 Entrepreneur Franchise 500
Ranked #3
2021 Entrepreneur Best of the Best Franchise
Ranked #3
2021 Franchising.com Top 50 Brands by Number of Multi-Unit Franchisees
Ranked #3
2021 Entrepreneur Franchise 500 Top Franchise for Veterans
Ranked #6
2021 Franchise Gator Top 100 Franchises
Ranked #27
2021 Franchise Times Top 400
Ranked #36
2020 Entrepreneur Best Franchise Brands
Ranked #1
2020 Entrepreneur Top Franchises Under $150k
Ranked #1
2020 Entrepreneur Franchise 500
Ranked #5
2020 Entrepreneur Top Franchises for Veterans
Ranked #8
2020 Franchise Gator Top 100 Franchises
Ranked #22
2019 Entrepreneur Franchise 500
Ranked #5
2019 Entrepreneur Best of the Best
Ranked #10
2019 Entrepreneur Top Franchises for Veterans
Ranked #10
2019 Franchise Gator Top 100 Franchises
Ranked #26
2018 Entrepreneur Franchise 500
Ranked #4
2018 Franchise Top Franchises for Veterans
Ranked #10
2018 Entrepreneur Franchise 500 Top Global Franchise
Ranked #16
2018 Entrepreneur Top Franchise Brands
Ranked #19
2017 Entrepreneur Best Franchises for Any Budget
Ranked #3
2017 Entrepreneur Franchise 500
Ranked #4
2017 Entrepreneur Top Franchises for Veterans
Ranked #8