Business Ideas for Women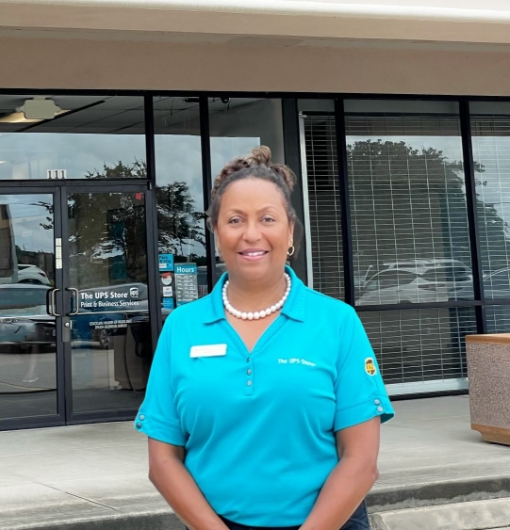 Store Stories: Women-Owned UPS Store Locations Making a Difference in the Community
Hear more from a few of the women-owned The UPS Store locations, what makes each unique, how they inspire and strive to make a difference in their personal and professional lives.
Read More
According to the seventh annual State of Women-Owned Businesses Report, the number of women-owned businesses in the United States has more than doubled in the last twenty years. Here are a few more of the report's findings that show how business opportunities for women have continued to grow:
There are 11.6 million women-owned businesses in the United States, employing nearly 9 million people and generating more than $1.7 trillion in annual revenue.
The number of women-owned businesses is growing 2.5 times faster than the national average.
The number of firms owned by women of color has grown by 467 percent over the past 20 years.
The UPS Store wants to keep these trends going by continuing to encourage the next generation of female entrepreneurs.
Business Opportunities for Women – Franchising with
The UPS Store
If you're looking for great business ideas for women, look no further than The UPS Store. Our franchise network boasts a growing number of women franchisees. Why? Because we offer many of the advantages that women are looking for when it comes to finding the right business opportunity.
The ability to effectively manage time and resources.
A support system to match their dedication to making their business successful.
A focus on providing outstanding customer service
Here's What Our Female Franchise Owners are Saying
"Owning my own business has changed my life tremendously, I think more for myself now, I make business decisions today which I would never have made before, my confidence has grown, I'm more secure, my management skills have grown immensely, and I feel like I could probably do any job now from what I've gained working with
The UPS Store
."
"When I became pregnant with our twins, I decided to come have a more flexible job (at)
The UPS Store
. I really like the flexibility of if I need to go take care of the kids for a doctor's appointment or go to school to do something that's absolutely no problem."
"Owning my own business has changed my life because instead of being on an airplane and in going from store to store to store for another corporation I was allowed to be home with my young son who has some pretty severe medical issues it allows me to help other people make sure he's taking care of."
"Owning my own UPS Store has changed my life tremendously. I am a single parent and being able to have the free time to go to their functions has given me a different lifestyle with my children versus someone dictating to me when I can leave, where I can go, and what I can do."
"Financially,
The UPS Store
has made a huge difference in our lives. We're putting three kids through college and that's not easy, but this has given us the opportunity to create the life for our family that we intended. It has definitely met our expectations."
"I would say owning
The UPS Store
has changed my life to where I have time and flexibility. In owning your own business, you get your store up and running, you get employees that you can trust that are going to help keep your store up and running. Then, having two boys I am able to make ball games and travel and do things with them. So, it's really changed things for the better."
To learn more about business ideas for women and how to open your own The UPS Store center, contact us today.