Same Pride, Different Uniform
If you are a U.S. military service man or woman transitioning back into civilian life, we want to help you achieve the American dream of owning your own business.
The UPS Store®, rated the #1 franchise opportunity in our category for over 30 years by Entrepreneur Magazine, is offering veterans an opportunity to own a The UPS Store franchise through the Veterans Transition Franchise Initiative (VetFran) program, a cooperation of the U.S. Department of Veterans Affairs, the Veterans Corporation, and the U.S. Small Business Administration.
Veterans Save $10,000 in Franchise Fees
In support of those who have served our country, qualified veterans, active military, and their spouses save $10,000 off the franchise fee of a new The UPS Store location and an additional 50% off their initial application fee (applied towards the total franchise fee.)
Join the Industry Leader
Entrepreneur magazine recently ranked The UPS Store #8 in its list of top ten franchise brands for Veterans.
In 2015, US Veterans Magazine ranked The UPS Store as one of its top Veteran-friendly franchises.
The UPS Store has been a consistent member of the IFA and continues to provide competitive ownership options for Veterans.
The UPS Store Main Street Model
Whether it's a big city, suburb, or small town, every owner of a The UPS Store has the support of an industry-leading brand and access to its promotional, advertising and other corporate expertise and resources. In addition, The UPS Store's Main Street Model provides an attractive and affordable franchising opportunity that serves as a low-cost option for business owners seeking opportunities in small and rural communities.
You'll benefit from our world-class support system
Award-winning training program
Site selection assistance
Center design & construction assistance
National, regional & local marketing tools
Financing assistance for newly qualified franchisees
If you would like to learn more about becoming a The UPS Store franchise owner through the VetFran program, please fill out the form so that we may contact you about next steps.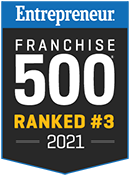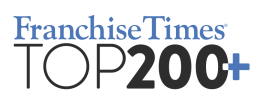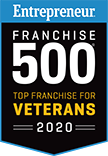 Live Your Dream
Congratulations!
Your form submission has been confirmed.
We're excited to help you along your journey toward small business ownership. Expect a response from us soon.
Questions? Call (877) 623-7253.
Is The UPS Store Right for You?
Learn how location, attitude and resources can all make a difference.

Market Opportunities
The UPS Store is found across the country—in major cities, small towns and rural areas. Could your community use a better shipping option? Bring it to them.

Strong Business Values
Those with an ambitious spirit and willingness to learn thrive in our culture. From initial training to daily store management, teamwork is a state of mind.

Freedom to Invest
Franchising with The UPS Store might cost less than you think. With adequate resources, more than half of our franchisees go on to be multi-unit owners.